Urban Gym Group
The story really boils down to one simple belief: gym-goers deserve better. The Urban Gym Group (UGG) have been pushing the boundaries of what they can do to empower their community to become the very best version of themselves. In doing so they create places with purpose, where people come to transform their lives from good to great. They place their community left, right and centre in everything they do. By tailoring their future facing and innovative urban gym concepts to their specific needs, UGG offers them the care, the energy and the challenge they need to create an ever-healthier lifestyle.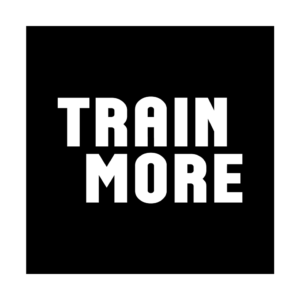 TrainMore was founded in 2010 as a concept to compete with the growing number of budget-fitness centres, while still keeping quality and with the mission to help people live healthier and exercise more. Members who exercise more will have a subscription with an increasingly lower price (train more, pay less).

The founders developed an inspiring fitness club concept which blends training, music, entertainment and distinctive interior decoration. Along with a team of motivated staff, they help members get the most out of their bodies every day, in a setting full of positive energy.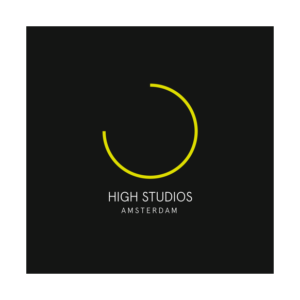 High Studios exists of four individually-designed, central Amsterdam boutique fitness studios providing 200+ HIIT classes per week for all levels, shapes, and sizes.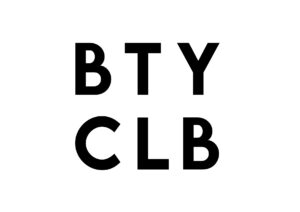 BTY CLB
BTY CLB provides high intensity workouts focused on glutes and booty in Amsterdam and Rotterdam nightclubs and unique locations such as Chin Chin Club, W Amsterdam, A'dam Toren and Toffler. June Sier, founder of the BTY CLB, will continue to expand her concept together with the Urban Gym Group.

Renessence
Renessence is a space for radical self care and deep healing. Our unique integrated well-being ecosystem of services, therapies, programs, classes and products will revolutionize your health and happiness and will empower you to be the greatest version of yourself. https://renessence.com/

GymStory
9 out of 10 gyms fail to effectively support their members in achieving fitness goals, which is a huge risk for unenrollment and impacts the customer lifetime. We experienced this problem ourselves when we unsuccessfully tried to lose weight through fitness training. We did succeed after switching to jogging with a tracking app. Therefore, we created a digital platform that supports members in succeeding at the gym through performance insights. Achieving goals ensures a satisfied member who continues to exercise. With our patent-pending technology, we digitize the gym's analog fitness equipment to generate unique training data that fuels our platform. We clean, structure and, tweak the user-generated data and provide it back as feedback to gym members through our platform to stimulate safe exercise.

A truly unique boutique fitness concept. One studio, three elements. Treadmills, resistance, intensity. Led by world-class coaches in their signature industrial-luxe stores. TRIB3 brings people together worldwide for workout experiences that fuse results with unforgettable customer touchpoints. At TRIB3, every detail matters in keeping their customers coming back, time and time again.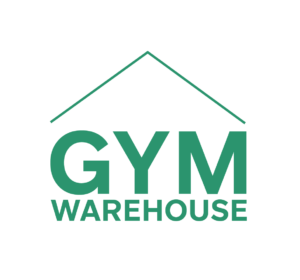 Sale and rental of used fitness equipment
My Local Gymgroup

BE Networks
BE Networks offers you a great solution to the overkill of tech assets on the market, while we provide high-end products — Cisco, Juniper, and many more — within affordable, smart solutions and a responsible footprint.
And we don't just sell the products and leave – we've always partnered with our customers to form long‑term working relationships. We want you to benefit from our service, our unique processes and our expertise for a long time to come.
Plus the planet can be a little grateful too, since we support the circular economy and keep quality assets in use, rather than ending up as landfill.
A future with excellent tech, in budget and with great partnerships?
We can all be happy with that.

Dustin
Dustin is a leading online based IT partner in the Nordics and Benelux. We help our customers to stay in the forefront by providing them with the right IT solution at the right time and at the right price.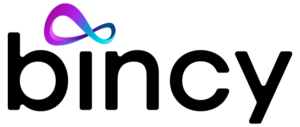 Bincy
We are Data Consultants that will improve your data maturity.

Infotheek Group
Infotheek Group was founded in 1991 and became the European market leader in circular IT. The company now has two divisions. One division is focusing on end users in the Benelux region and the other division is focused on distributing circular products / services to resellers in Europe. Infotheek Group has grown from 64 million in 2008 to 1 billion dollar in 2017 and expanded internationally to 25 countries, through M&A and organic growth.

Having always been convinced of the relevance of, and their responsibility and careful handling of raw materials, Flex IT Distribution sees it as their mission to promote and accelerate the transition to a Circular Economy. They believe that IT can be handled differently, and see great opportunities in reducing raw materials and saving energy in the IT production process. Flex IT Distribution is Europe's leader in IT Rental services and distribution of reburb IT equipment. www.flexitdistribution.nl


HirePort
HirePort enables tech-driven companies to hire in-demand talent lightning fast. Having the best 100 independent recruiters for each hiring domain on our platform, we offer a one-stop-shop for external recruitment. Our unique candidate-based matching system connects companies to the recruiter that proposes the right candidate, without having to deal with the usual onboarding, management, and contract negotiation headaches for each supplier. Clients have seen a 35% increase in successful hires and a 50% decrease in time-to-hire for senior talent by working with HirePort. Industry leaders such as Schuberg Philis, Darktrace, Brand New Day, GrandVision, Lightyear, Valcon, Sentia, and BridgeFund have all partnered with HirePort to stay ahead in the race for talent. With HirePort, external recruitment get's centralised, time-to-hires go down drastically and hiring teams save precious hours to focus on what matters.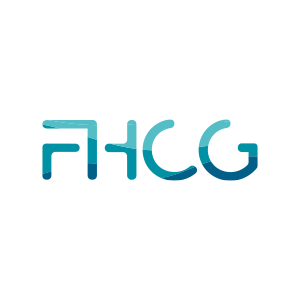 Future Human Capital Group
The Future Human Capital Group (FHCG) was founded in 2019 in The Netherlands, as an investment vehicle for companies operating in Consultancy, Recruitment and Sales Outsourcing. FHCG consists of 4 brands: In4Leads, Intrameo, Fresh Minds and Sc.tiger, with a strong focus on human capital which in our view always make the difference in the services we offer. Each of our companies focus on niche markets within IT, Sales and Telecom. We offer a full service high-end IT staffing, recruitment & consulting services for IT, Sales en TelCom organizations and the people working within these sectors. We connect highly skilled professionals with organizations.   We believe people make the difference, in our companies and at our clients and partners. People choose to work with us because they can be who they are, get opportunities to develop themselves, and get exciting assignments at partners/clients. With focus on the human role within the markets that we operate, we believe we can deliver the perfect match between professionals and organizations. Since the start of the group we have grown to a +130 professionals overall with offices in Holland and Turkey and are expanding to Belgium within the end of February 2022.

Intrameo is a recruitment agency, focused on connecting Sales and IT professionals with new employers. The company is founded by former Sales and IT experts, with a broad network within IT. Their main customers are IT companies in the Benelux.

In4Leads is a direct sales agency focused on spotting and generating qualitative data, appointments and sales leads.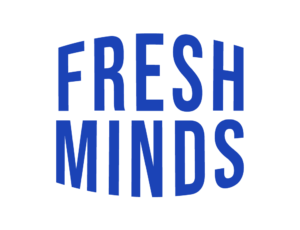 Believing strongly in the position of the employee, FreshMinds enables IT professionals to work on custom made projects with the public and profit sector in the Benelux.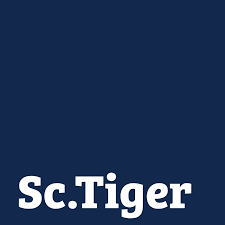 Sc. Tiger
Sc.Tiger is a knowledge-driven organization and founded by BI & Data experts. We 'manage from expertise' by empathizing with the challenges of a consultant. We roll up our sleeves and train, coach and develop BI & Data professionals. We keep it simple. Just change, improve, grow, or in other words move forward consistently.

Lepaya
Lepaya is a provider of Power Skills training that combines online and offline learning. Founded by René Janssen and Peter Kuperus in 2018 with the perspective that the right training, at the right time, focused on the right skill, makes organizations more productive. Lepaya has trained thousands of employees.
As a challenger in a crowded training market, Lepaya responds to the needs of Europe's fastest growing tech companies, such as Mollie, Takeaway, and Picnic, amongst others. By combining hard skills with soft skills, offered together as Power Skills, the Amsterdam-based company is growing faster in a market in which the demand for reskilling and upskilling continues to increase all over the world.
In 2020, Lepaya independently acquired Smartenup, a training company that supports professionals to work better, faster, and smarter with data. The scale-up focuses on the Dutch, Belgian, German, and Swedish markets and serves its customers worldwide. Lepaya is backed by Target Global, Mediahuis Ventures, and Tablomonto. The company has raised USD 47 million to date.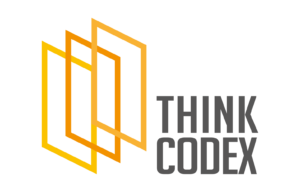 Think Codex is a multiple award-winning Gamification Organisation that focuses on Behavioural Change in the areas of Business Transformation, Employee & Customer Engagement, Talent Management and Training & Development. Together with their in-house Design Team based in Malaysia and our global R&D Partners, Think Codex utilizes their propriety gamification IP and methodology to bring actual business results. Think Codex is currently present in Singapore, Indonesia, Cambodia, India, Thailand and Malaysia.

We Support
We Support is founded in 2020 with the aim to assist mid sized companies in HR, IT, Facilities, Legal, Finance and Real Estate.


Centralpoint is the largest IT reseller in the Benelux and advises, manufacturer-independently, enterprises in the Netherlands and Belgium about tangible IT solutions. Centralpoint supports with consultancy, e-commerce solutions or services related to IT management, security and logistics. Our goal is to help organisations put IT central, so the customer can focus on supporting and innovating its business. www.centralpoint.nl